Vinyl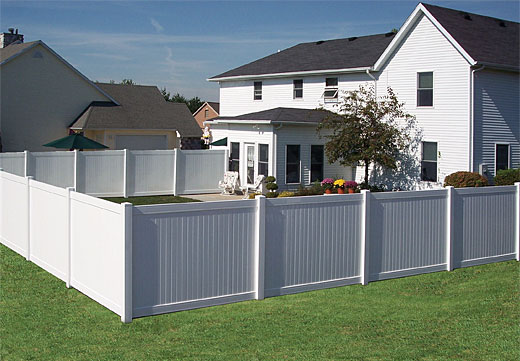 Whether to frame a house, a homesite, or acres of rolling pasture, nothing makes a more picture-perfect statement than vinyl fencing. Best of all, it remains picture-perfect forever without the seemingly constant maintenance required of a painted wooden fence. We offer distinctive private and semi-privatestyles including decorative, picket, post and rail, and wrought iron – all of which can be fabricated in four classic colors. Each is scratch and fade resistant. Allow our experienced staff the privilege of assisting you in selecting and designing a beautiful fence.
Split Rail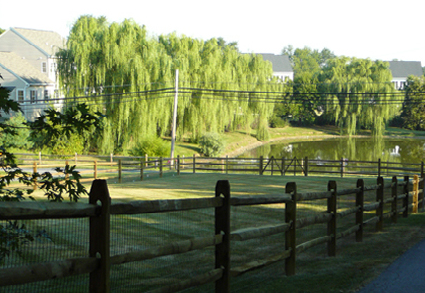 The classic, pleasing beauty of natural wood will provide years of satisfaction. We back the premium quality, low-maintenance wood with a full one year warranty. Allow our experts to help you create a style different from all the rest. Our wood selections include: western red cedar, redwood, pressure-treated southern yellow pine, oak and black locust.
Aluminum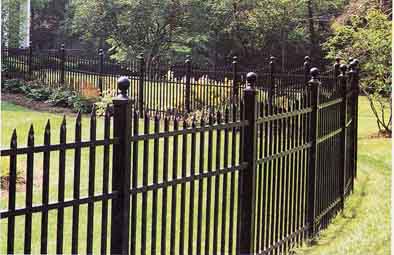 Achieve the classic look of iron but at a fraction of the price with our high-quality, beautiful, aluminum fencing, with traditional pickets, staggered pickets or smooth top rails. Each can be customized with features such as elegant curves, finials, scrolls and more. All of our aluminum fence products have a fade and scratch-resistant powder-coat finish that offers twice the strength of typical acrylic finishes that never requires painting. Its signature beauty, maintenance-free ease, steel-like durability and Limited Lifetime Guarantee make it an investment you will appreciate forever.
Cedar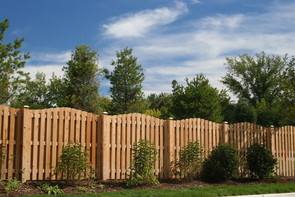 The classic, pleasing beauty of natural wood will provide years of satisfaction. DNA Nursery Center backs all of its premium quality, low-maintenance wood fences with a full warranty.
Chain Link

Chain link fence, also known by some as cyclone fence, is one of the most popular choices of fence for both light residential to heavy commercial fence applications. Chain link fence is one of the most practical styles of fence, relatively easy to install, and very cost effective. This fence is most commonly available galvanized which is silver in color. We also carry colored chain link fence fabric, framework (posts and rail), colored fence fittings, gates (swing and slide), and gate hardware for all fencing applications from standard residential to light commercial.